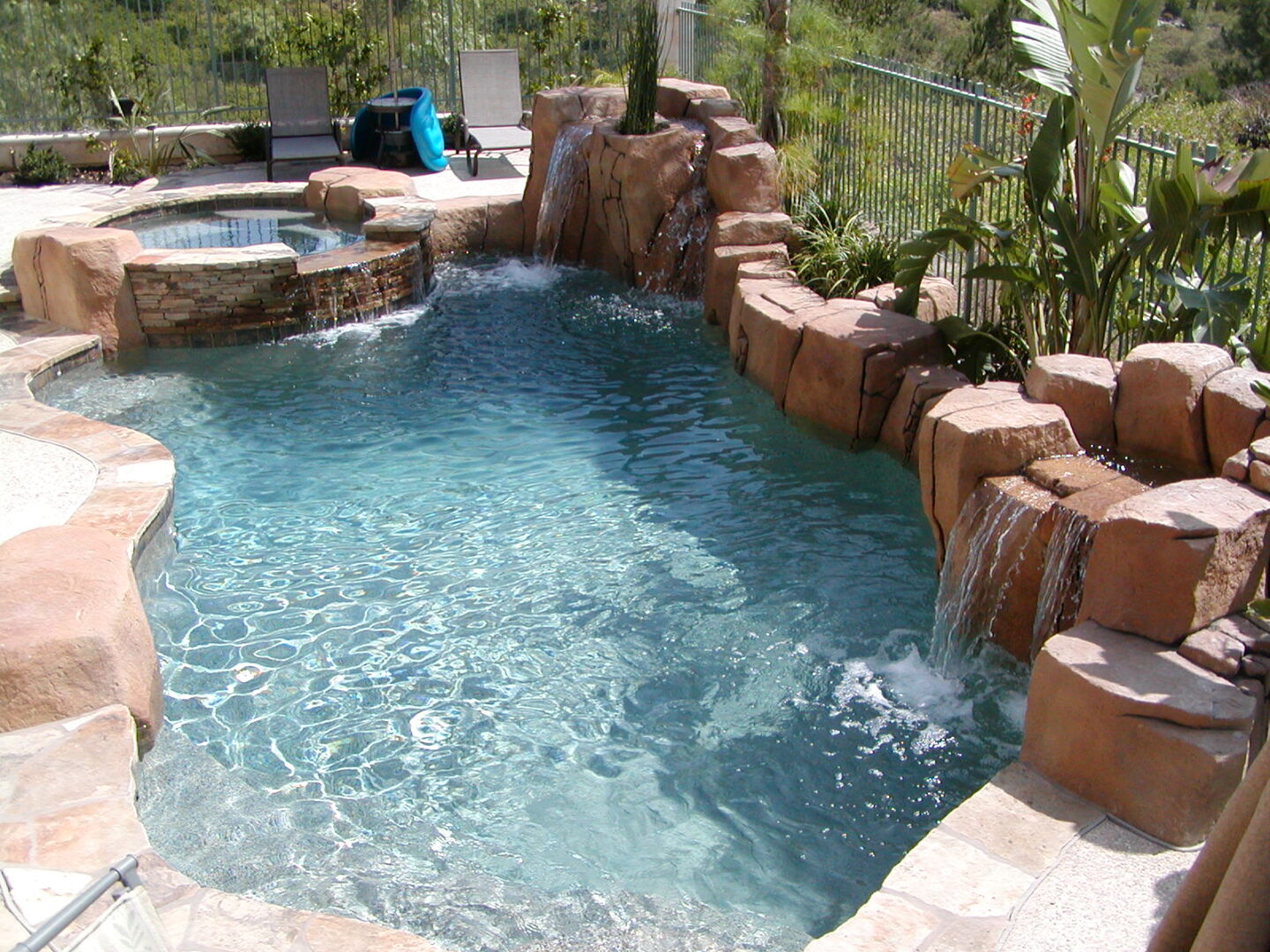 Technical Expertise
in Pools and Spa
Summit Pool and Spa has evolved into the premier and preferred custom swimming pool and spa builder in South Orange County, California. Our quality, efficiency, prompt scheduling, and technical expertise has provided our clients with unsurpassed satisfaction to a level that's not often found in the swimming pool construction industry.
Our credentials are unsurpassed… fully licensed by the Contractors State License Board of California, bonded and insured with additional credentials for engineering and general contracting. Our staff exceeds 50 years of experience offering the best in technical expertise, meticulous care, and dependability, which makes for projects that are well designed, properly managed, and efficient to operate.
Our philosophy has proven so successful that our marketing and sales efforts have been minimized due to the fact that our list of satisfied clients offers unparalleled testimony of our capabilities and dedication. Simply said, our reference list is our best sales tool. We are proud to say that our clients like us as much when the project is completed as they did when it was started.
Having a trained landscape architect on staff enhances our design capabilities. This ensures that the designs we offer will surpass designs traditionally offered by other swimming pool and spa contractors. No project will ever be any better than the design. Combining excellence in design and our committed and capable construction staff has repeatedly proven to satisfy our clients beyond their expectations.
Please see our section on testimonials. Further references are available upon your request.